About Us
Mission Statement
Cambridge Gymnastics Club is a not for profit organisation and has been a part of the Cambridge and Waipa community for over 50 years. Its mission is to offer quality gymnastics movement programmes, to the community regardless of age or ability. To be staffed by passionate, qualified coaches, supported by a strong dedicated Management Committee. We are committed to ensuring all participants have a safe, fulfilling and affordable, experience in our facility.

History & Background
Cambridge Gymnastics Club has been in operation since 1979. In term 4 2018, we moved into a new venue at 187 Shakespeare Street, Leamington, Cambridge (between BP and Community House). After this successful move in 2020 we increased our occupancy to double our floor area.

In recent years our club has grown its numbers significantly. In the 2019 season we have had over 200 members, along with coaches and volunteers.

We have a dedicated management committee that consists of 6 members and we currently have a number of qualified coaches and student coaches-in-training for whom we cover the training costs to become qualified.

Several years ago our club implemented a uniform for all our members to wear on training nights. This has been very successful and makes our children look smart as well as giving them a sense of pride and belonging in the Club. It also ensures that appropriate attire is worn for safety purposes. This year we have updated our uniform to be smarter and more versitile. A club hoodie is also available for purchase. Details of our uniform can be found on the Uniform Orders page.



Volunteers and Coaches
Cambridge Gymnastic Club has grown thanks to a strong group of volunteers behind it and we are always on the lookout for volunteer helpers and coaches.

The Clubs' present and future is in your hands – the club is here to serve its members of which you become one once enrolled. Please consider whether it is time for you to step up to ensure it has a bright future for next generations.


Club Rules
• At each session ALL CHILDREN MUST be dropped off and picked up on time from
INSIDE the hall by an ADULT. NO EXCEPTIONS.
• Body HYGIENE (especially feet) are to be clean and all wounds covered before the
child comes to the gym. Failure to do so may mean that the child concerned will not
participate in the session.
• NO FOOD is to be eaten in the gymnasium (except for medical reasons). Children must bring their own water bottles

FOR SAFETY:
- Long hair MUST be tied back;
- No jewellery is to be worn except for stud earrings;
- Children need to wear correct uniform (see Club Uniform).
- Spectators, young and old, are NOT ALLOWED ON THE EQUIPMENT AT ANY
TIME. Children waiting for a sibling must wait away from the gym floor area. Children coming
in for the next class must wait in the spectator area until a coach calls them to the floor.

• If a child is absent for three weeks without prior notification, it will be deemed that the child no longer wishes to participate in the club and their position will be filled.
• Coaches will not retain any lost property, and the club and coaches will NOT ACCEPT RESPONSIBILITY for lost or stolen items.
Behaviour Policy
If a child is obstructive or endangers him/herself or others, we reserve the right to remove that child from the session in progress and to have them sit on the side.
The club reserves the right to refuse a child further membership in the event of disruptive behaviour.
Complaints Procedure
Should you have any problems concerning your child at gymnastics:
• Talk to the child's coach.
• Talk or write to a committee member.
• Email the gymnastics club on cambridgegymnasticsnz@gmail.com
Commitee Members 2021
Current 2021 Committee members:
President: Kylie Robson
Programme Manager: Colleen Cadman
Treasurer: Shelley Dodds
Secretary:
Funding: Kate Waring
Administrator: Robyn Pell
Fundraising: Kerrin Frost
Kylie
Colleen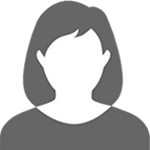 Robyn
Shelley
Kate
Kerin